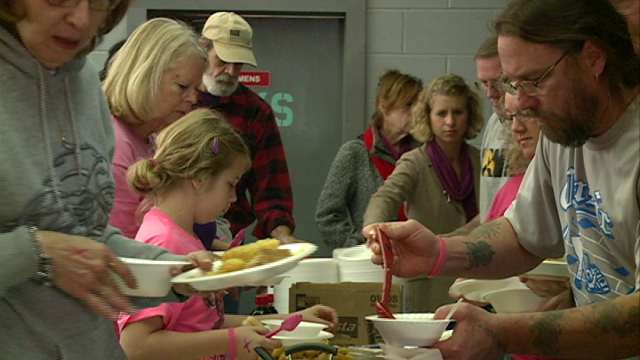 EVANSDALE (KWWL) -
Lyric Cook and Elizabeth Collins have been missing since July 13th. While the search for them continues, a benefit dinner took place in Evansdale to raise money for the families of the missing girls.
The chili cook off in Evansdale Sunday afternoon brought more than 100 people. Proceeds will go to the families of the girls.
During the benefit, a check of just less than $3000 was presented to Cedar Valley Crime Stoppers. It's from proceeds from a previous event that will go to a new reward fund established recently.
Elizabeth Collins' mother, Heather, was at the event and shared how important it is to keep the search in the public eye.
"It's not just important to get the word out, it also helps us" said Collins. "It helps us just kind of bring our spirits up, and we see so many people out there that are just so for us. And so wanting our girls back just as much as we do, so it just helps a lot."
The Collins' say they plan to use the money raised Sunday to help pay for upcoming vigils and events that keep the search for the girls in the public eye.