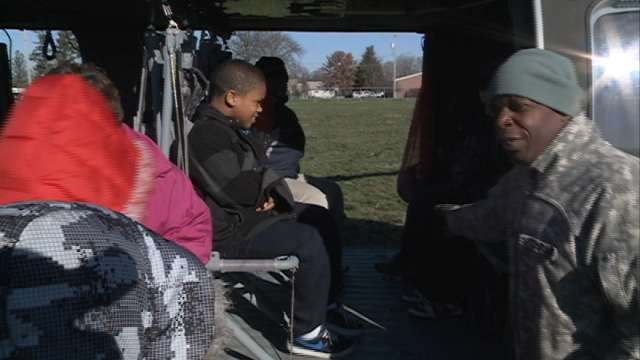 WATERLOO (KWWL) -
Some Waterloo students got an up-close look at an Army National Guard helicopter on Tuesday.
The military aircraft landed at Highland Elementary School and students of that school, as well as students at Expo Alternative Learning Center, were treated to an informational tour of the helicopter.
"It's just a chance for them to realize that their freedoms aren't free, and that someone is out their protecting their freedoms," Expo teacher and former soldier Caleb Wallace said.
The event was organized as a way for students to learn about military service and thank military personnel for their service.