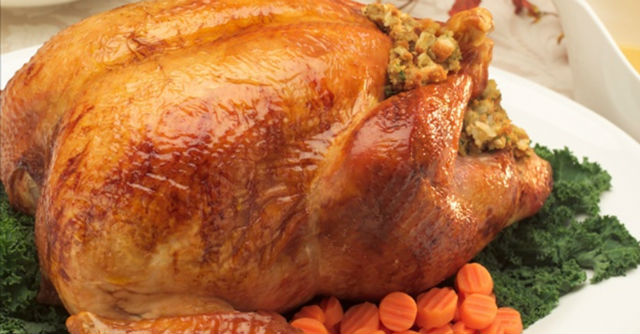 There's some good and not-so-good news when it comes to what you'll pay at the grocery store for your upcoming Thanksgiving Day dinner.
Most items are a little cheaper, but the featured attraction on the table will probably cost you a bit more.
The American Farm Bureau Federation says that tradition will cost a little more this year because turkey prices have skyrocketed. The average 16 pound turkey will cost $22.23 this year, compared to last year's $21.57.
Those high prices are thanks to this year's drought.
But a lot of the side dishes are cheaper. Stuffing, sweet potatoes, milk, and pumpkin pie mix are each down a few cents.
AFBF Economist John Anderson explains, "We've had inflation running around two percent or in the ballpark of two percent so the cost of the dinner going up half a percent really indicates stability in the prices of those Thanksgiving items."
Overall, the average price clocks in at $49.48 for a traditional meal serving ten people.
"The Thanksgiving Dinner remains remarkably affordable," Anderson said. "We're basically looking at a price of a little under $5 per serving for this ten serving Thanksgiving meal and that's a great bargain any way you look at it."