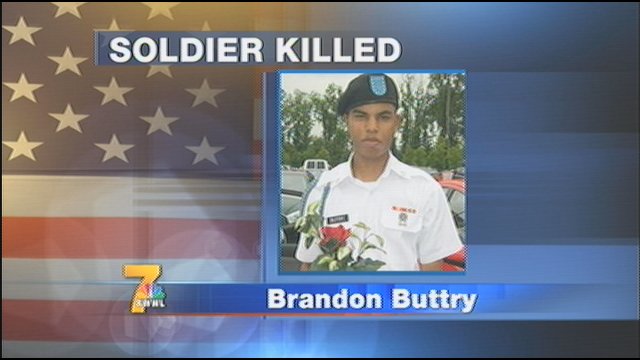 SHENANDOAH (KWWL) -
Services have been scheduled for a western Iowa soldier who was killed in Afghanistan.
The pentagon says 19-year-old Private First Class Brandon Buttry died Nov. 5 while serving in Kandahar Province.
The visitation for the Shenandoah native will be Wednesday night at First Baptist Church in Shenandoah. The visitation runs from 6- 8 p.m.
The funeral is set for Thursday at 11 a.m.