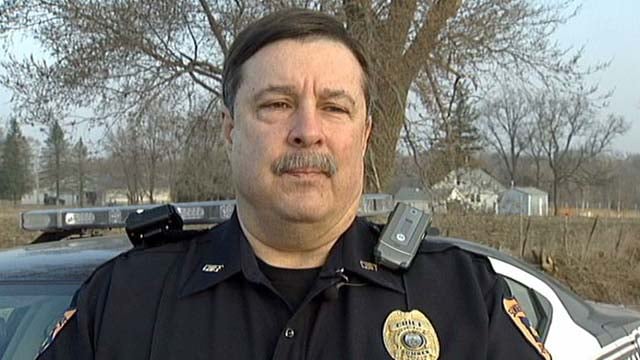 SUMNER (KWWL) -
Sumner police chief Dennis Cain continues his recovery after being shot in a high speed pursuit in late October. Cain was one of many law enforcement officers trying to catch two suspects after a bank robbery in Maynard on Oct. 30.
According to court documents, the suspects fired at law enforcement vehicles and even a civilian car. The gunfire hit Chief Cain in the neck, hand and finger.

Sumner Mayor Gary Walke says Cain's neck wound is "well on its way to healing" after being treated at Allen Hospital in Waterloo. Cain was transferred to University of Iowa Hospitals and Clinics in Iowa City, where he had surgery on his thumb. Walke says Cain will move back to Allen Hospital soon.
There's a fund set up to help Chief Cain's family pay for medical expenses at First State Bank and Northeast Security Bank in Sumner.

Iowa State Trooper Mark Domino was also shot in the arm during the pursuit. He was treated and released from medical care the same day.

After a seven-hour manhunt, police officers arrested and charged Jeremiah Mumford and William Clayton. Mumford faces attempted murder and terrorism charges. Clayton is charged with aiding and abetting attempted murder and terrorism.

Mumford and Clayton face charges in Bremer and Fayette County. Preliminary hearings for both suspects are scheduled in Bremer County on Friday, where they may enter a plea.