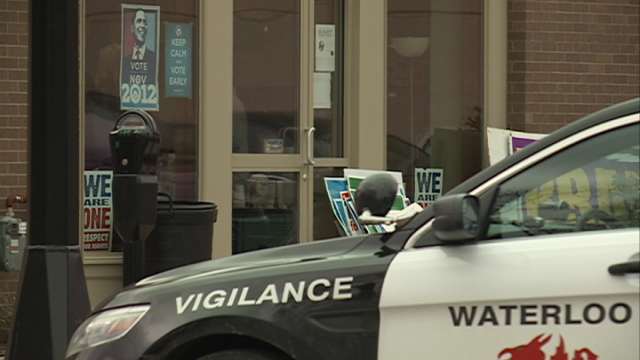 WATERLOO (KWWL) -
Police arrested at least one man related to burglaries at Waterloo's Obama for America headquarters. The Black Hawk County Democratic Party chair, Pat Sass, said two people illegally entered the downtown office Wednesday morning. She said they stole two laptops and some money.
"They came in and pretended they were cleaning people and that they were here to clean all the time. Naturally, that wasn't why they were here. We do not have cleaning people," said Sass.
One of the laptops belongs to Representative Bruce Braley. Police recovered the computers when the suspects tried to have the passwords erased at a local store.
Sass said, that was one of two burglaries which happened in a matter of minutes. She got the calls while at an event Wednesday morning.
"One of them was that our office had been broken into and some laptops had been stolen. I no more than got off that call and I got the second call from Olivia on the other headquarters on West 5th, telling me someone had stolen a purse out of that office," said Sass.
Police do not know if the two burglaries are related. Waterloo police are still investigating. Federal investigators may get involved because a computer belonged to a federal employee.