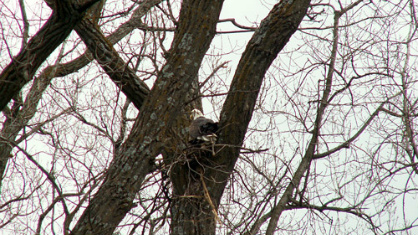 Courtesy: Raptor Resource Project
DECORAH (KWWL) -
It seems the Decorah eagles may be getting tired of the spotlight.
The Director of the Raptor Resource Project, Bob Anderson, said the Internet-famed birds are building an alternate nest.
The new nest is just a few hundred feet from their current one. Anderson said it's pretty common for eagles.
He says he doesn't know which one the birds will use for the upcoming hatching season.
If they do move, he says the live video stream of the nest that millions have watched over the last two years will not be possible. Anderson says the Raptor Resource Project will do its best to provide photos of the birds' progress from the ground.