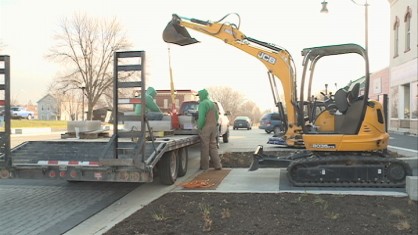 WEST UNION (KWWL) -
West Union is getting some national attention for their efforts on revitalizing their downtown.
A film crew was in town to shoot video a future episode of "In-View" with Larry King.
They were interested in the Iowa Green Street Pilot Project.
West Union is in the midst of revamping their downtown with new streets, sidewalks, new water and sewer lines.
They also put in rain gardens to help with water retention.
"So it's very much a storm water retention project and we are hoping to retain about 90 percent of storm water that falls within the project area on site. So we don't send it to the cricks and trout streams that are surrounding our community," said Robin Bostrom, Main Street West Union.
The six block main street area should be totally completed in May.
To learn more about the Iowa Green Streets Pilot Projects: http://www.iowaeconomicdevelopment.com/community/pilots.aspx