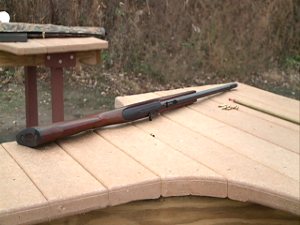 CEDAR FALLS (KWWL) -
Authorities say 8-year-old David William Young wandered out in front of a firing line at Black Hawk Park, where another family member was participating in target practice.

Young suffered a gunshot wound to the head last week. A source close to the investigation says the gun was in the hands of Young's 5-year-old sister.
Young was transferred to the Brain Trauma Center at University of Iowa Hospitals and Clinics. According to Black Hawk County Capt. Rick Abben, Young's breathing tube has been removed and the boy is doing better.
According to the Black Hawk County Sheriff's Office, the initial investigation shows that Young was shot by a .22 caliber rifle at short range.

The Black Hawk County Attorney says no charges will be filed.