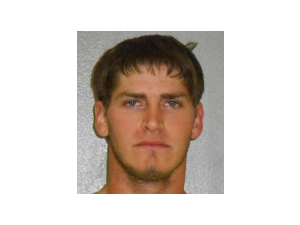 Brayton Boyer
FAYETTE (KWWL) -
A Saint Lucas man was arrested early Monday morning after a high speed chase near Fayette that deputies say reached speeds of 100 m.p.h.
A Fayette County deputy tried to stop a pickup truck for speeding on Highway 150 near Fayette around 12:15 a.m. Monday.
The deputy says the driver tried to run, reaching 100 m.p.h. and driving through corn and bean fields.
The deputy says at one point, the driver jumped from the truck in a corn field as the truck was still moving.
After a foot chase, the deputy arrested 20-year-old Brayton Ray Boyer of Saint Lucas.
Boyer is charged with felony eluding, O.W.I. 1st offense, speeding and possession of alcohol under the legal age.