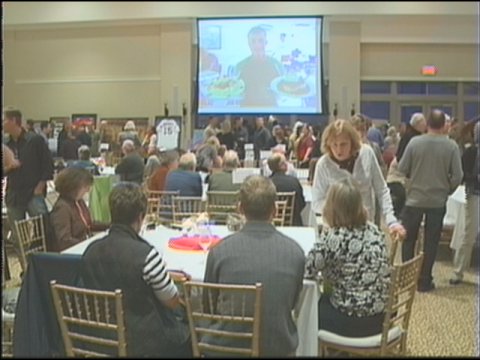 CEDAR FALLS (KWWL) -
More than 500 people attended a fundraiser on Friday for Cedar Falls native Taylor Morris.
Morris was a technician in the Navy who lost portions of all of his limbs while serving in Afghanistan last May.
Attending the event were people from across the country.
Clifford Sabo traveled from West Virginia. He served in the Navy with Morris.
"I'd travel back to Afghanistan for him," he said.
Instead, Sabo and a handful of fellow servicemen flew to the Cedar Valley to show their support for Morris.
"We slept next to each other, we ate next to each other, we fought together," he said. "So coming here wasn't an issue."
A physical therapist from North Carolina was in Cedar Falls visiting friends and she made sure to attend the benefit on Friday.
"At the Carolina Medical Center, we talked about this story," said Amie Kirkvy who collected donations from co-workers to bring to Morris fundraiser.
Friends and family organized the "Unstoppable Event" on at the Cedar Falls Park Place Event Center. Proceeds from the event will go toward medical expenses.