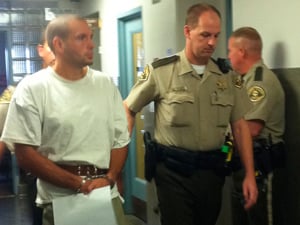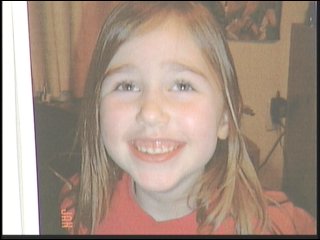 Evelyn Miller
FLOYD COUNTY (KWWL) -
The man accused of killing 5-year-old Evelyn Miller is now in state custody.
Last month, authorities announced murder charges against Casey Frederiksen. Evelyn Miller was left in his custody the last night she was seen alive.
Miller disappeared from her home near Floyd on July 1, 2005. Searchers found her body in the Cedar River about a week later.
On Monday, DCI agents took custody of Frederiksen from the United States Penitentiary in Marion, Illinois.

Frederiksen made an initial court appearance in Floyd County on Tuesday. He argued against having cameras in the courtroom, saying he has received death threats because of media coverage of the charges. The judge decided to allow expanded media coverage.
Frederiksen is charged with first degree murder and sexual abuse. There is a $1 million bond on each charge. His preliminary hearing is set for Oct. 26.

Frederiksen is already serving prison time for possessing child pornography and possessing pseudoephedrine.