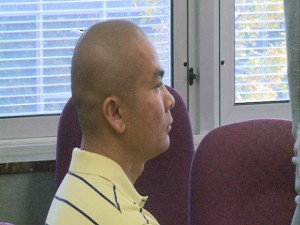 BLACK HAWK COUNTY (KWWL) -
A former Iowa State Trooper charged with felony burglary appeared in Black Hawk County Court Monday.
37-year-old Mikel Yauk pleaded not guilty to first-degree burglary charges.
According to reports, Yauk broke into a female acquaintance's home and performed a sex act on the sleeping woman.
Monday the defense asked to obtain the medical and mental records of the victim. The judge plans on issuing a written ruling on that at a later date.
Both parties also agreed Monday to push back the trial. It was suppose to happen at the end of the month.