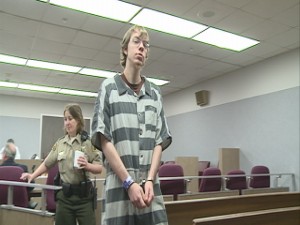 BLACK HAWK COUNTY (KWWL) -
The trial has been set for a father accused of killing his 18-month-old son.
Daniel Reddout appeared in Black Hawk County Court Thursday morning.
His trial has been set for April 2nd, almost two years after his son's death.
Cedar Falls Police were called to Midway Studios, room 242, on the morning of April 4. The motel is at 4117 University Avenue.
Kaleb Reddout was pronounced dead. An autopsy shows that he died of asphyxia.
Daniel Reddout, 23, of Waterloo, was charged with first degree murder.
Reddout faces life in prison without parole if convicted.