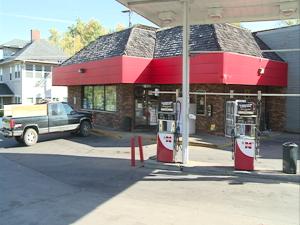 CEDAR RAPIDS (KWWL) -
Cedar Rapids police are investigating reports of an armed robbery.
It happened at the Hills Brothers Jiffy Mart at the Cenex gas station at the intersection of Mt. Vernon Road and 19th Street SE.
Police are looking for a black male in his 20's wearing a hoodie and a mask.
Cedar Rapids police say he entered the store with a handgun and demanded money.
The suspect ran away, heading north, with an undisclosed amount of cash.
No further details are available.