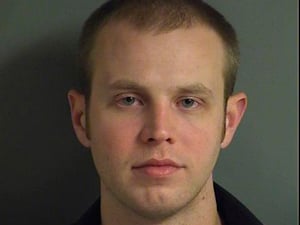 IOWA CITY (KWWL) -
An Iowa City man has been arrested after a shooting incident. 25-year-old Thomas Anderson, III was arrested Saturday. Police say Anderson drove by another man's house and fired a shotgun. They say he then fired several more shots as two people ran away.
Anderson is charged with going armed with intent, intimidation with a dangerous weapon, carrying weapons, possession of drug paraphernalia and possession of a controlled substance, drunken driving and domestic abuse.
No injuries were reported.