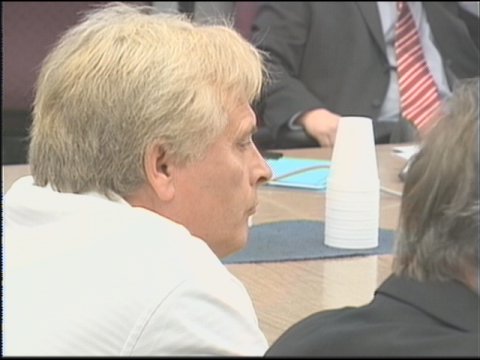 WATERLOO (KWWL) -
A motion for a new trial was denied for Dunkerton Mayor Mike Schares.
Schares and his nephew Thomas Adamson were convicted of harassing a Dunkerton police officer during a traffic stop in December, a misdemeanor charge.
Black Hawk County Assistant Attorney Brian Williams argued that when Adamson's wife was pulled over by the police officer and Adamson called his uncle, it indicated he felt entitled to contest the speeding charges outside the court.
Williams also said that when Mayor Schares showed up at the scene and attempted to intervene, he abused his power as a public official.

On Monday, the two were sentenced in Black Hawk County court, ordered by a judge to pay $350 each, plus court costs and other fees.
The judge also denied a motion for a new trial.
Mayor Schares opted not to speak before the court during sentencing, but Thomas Adamson did offer an apology.
"I'd just like to apologize to the court. If I could go back and change my actions that night I would. These last 10 months have been hard on me - having my mug shot on the front page of the Courier and KWWL seems like it's on there every day. But for the county to say I have a sense of entitlement has been the hardest thing for me. I have no sense of entitlement. So I just apologize," Adamson said.
Both men can appeal the sentence, but attorneys representing them have not decided if they will pursue that option.