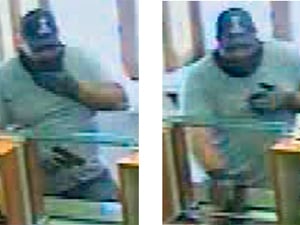 AURORA (KWWL) -
Authorities in Buchanan County are investigating an armed robbery in Aurora.
Police say the Farmers Saving Bank in Aurora was robbed at about 10:30 a.m. Tuesday morning.
The suspect is described as a white male, approximately 5'7", 220 lbs., between 20 and 30 years of age.
The suspect was wearing a light colored T-shirt, baseball style cap, blue jeans, sunglasses and a black neck/face mask.
According to police, the suspect left the bank on foot. An undisclosed amount of cash was taken.
If you have any information please contact the Buchanan County Sheriff's Office at 319-334-2568.