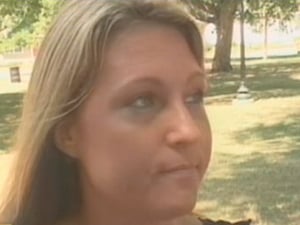 WATERLOO (KWWL) -
The mother of a missing Evansdale girl was hospitalized Monday night after she was found unresponsive at a relative's home.
Misty Morrissey, the mother of 10-year-old Lyric Cook and aunt of 9-year-old Elizabeth Collins, was taken to Allen Hospital when a police officer found her sleeping and couldn't wake her up.
Lyric and Elizabeth have been missing from Evansdale since July 13. Authorities believe the girls were abducted.
A police report says the officer was acting on a tip when he found Misty.
Misty's mother, Wylma Cook, says Misty is doing okay and says her daughter has obviously been under a great deal of stress recently. Wylma Cook would not confirm why Misty was in the hospital.
According to a police report, Misty was in a deep sleep and could not be woken up. Family members said she was at the hospital earlier in the day, heavily medicated, and later drank a large quantity of alcohol. She allegedly also took an unknown amount of her own prescribed medication.
The family also told officers she was threat to herself..
She was later admitted to the ICU.