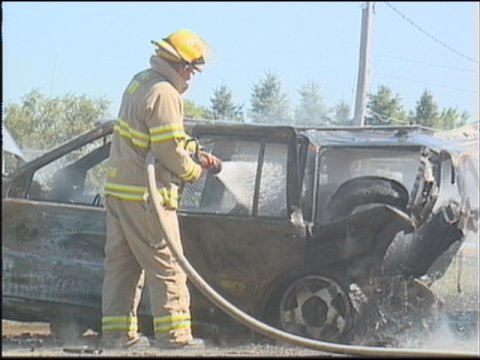 WATERLOO (KWWL) -
An accident at Washington Street and 18th Street in Waterloo blocked traffic on Monday morning.
Crews were called to the scene around 10:30 on Monday morning.
The Waterloo Police Department says four vehicles were involved in an accident and two vehicles caught on fire.
Police say a vehicle traveling west on Washington Street rear-ended another car causing a chain reaction involving two more cars. Two drivers and two passengers were taken to local hospitals for injuries.
According to police, cars had been waiting to turn onto 18th Street, but there was a train crossing 18th Street, causing the traffic to back up.