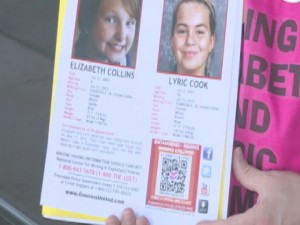 DUBUQUE (KWWL) -
The search continues for two missing girls from Evansdale Elizabeth Collins and Lyric Cook.
Tuesday was Elizabeth's ninth birthday and a family member in Dubuque who shares the same birthday is marking it by hanging some new flyers with a technological twist.
Chris Stechman is the girls' cousin, and went to the Kennedy mall in Dubuque to hang posters.
These posters have what are called "qr codes" on them. People with smart phones can scan the codes, which will take them directly to a mobile site containing all the information about the missing girls.
"Somebody with a smart phone could come out to a store, happen to see the poster and instead of having those old fashioned tear-away tags with a phone number, they can photograph the code, have the entire poster with them," said Stechman.
He says he hopes the added technology will help spread information about the girls more widely and efficiently.