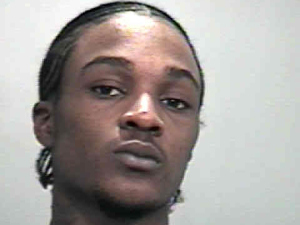 Montez Caples
WATERLOO (KWWL) -
A Waterloo man has pleaded not guilty in the December murder of a Parkersburg man.
Montez Caples, 21, was scheduled to be arraigned in Black Hawk County court on Thursday morning, but instead entered a written plea of not guilty.
Caples is charged with first degree murder in the shooting death of Robert Shannon, 34, on December 14.
Shannon's body was found slumped over the steering wheel of his car while it was still running at the intersection of Poplar and Whittier Avenues. An autopsy showed that Shannon had been shot in the back of the head.
Caples is in the Black Hawk County Jail on $1 million bond.