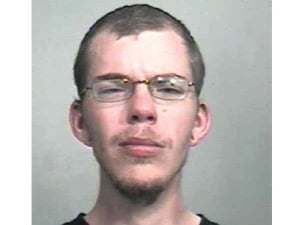 WATERLOO (KWWL) -
A Waterloo man accused of killing his toddler son was back in court Monday, and maintains he didn't do it.
23-year-old Daniel Reddout pleaded not guilty to murder charges, after the death of his 18-month-old son Kaleb.
Police say he admitted to cutting off his son's airflow at a Cedar Falls motel in April, but at his initial court appearance in May, Reddout told the judge, "All I have to say is this is crap. They say I admitted to it and I didn't admit to it."
Kaleb was found unresponsive at the Midway Motel on University Avenue back on April 4th.